It is very easy to write.Now i don't need to search for words on the keyboard.Like most topics over here,i go back down my short yet filled ,memory.There i was one day,yes,i was in ninth,when suddenly my friend IMed me.Though was a little startled by it,i understood this was "chatting".That was my intro,to the virtual world,but still i chatted only with friends and yes even now i have never entered a chat room.
But blogging,it all started when i hit upon my former school senior
Tariq Rauf's
blog.I found instructions how to make or rather start a blog.
Even in my blog,only my family members and a few friends commented.Then i hit upon
THE visitor.
there is started,"the visitor" gives links to other blogs.From there i took on my commenting spree.I still remember the first time i had a full comment page length conversations in one of the blogs.
Well then everything else has been a story.Now i feel my blog is my second home.I read a lot of blogs.MAny which i became familiar during my boards.(BUF was also one such).
One thing which everyone will know is i am more of my self in the commenting sections.For me they aren't just words,the are expressions of humans,my fellow creatures' life.They Have a meaning and they hold something for me.
One thing about blogging is that everyone cares others.There is no fallacy , no one with the intention of taking your personal details and doing things.This is a place which i love.Here is there is no distinction between adults and teens and kids.All issues welcome comments from all.It is this that attracted me.Like many people in this sphere,i needed to express myself to the world.I wanted to communicate and tell my ideas and discuss them with the world.ANd this was the platform.
Funning thing this blogging is ,it has always got something for me.A blog a day,keeps boredom away.
Ha,i would like to write more,but if i do that it may become toooooooo much of a verbose.:)
i know most of in BUF ,since i have chatted with you.But there are a few i don't.Hope to chat with ya all toooo...:)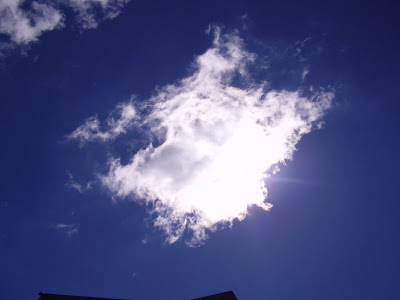 have a nice day :)