THIS IS THE FIRST TIME i am breaking a rule properly @ BUF!
and well i know we aren't supposed to post immediately after update,but this is toooooooooooooo special a day.
Today is friendship day as all of know.
AND for between us friends ,this the first one.After all that went under the bridge during the past few weeks,we have proved that all of us can stick on whatever happens.
great minds think alike.
And so it is proved again.Even though a few of us had a little to say,our thinking is still in line with others.
Well i know i haven't put it properly ,but IT IS among us friends.!
it is a small world they say
it is a huge world i see.
it is a world of good and bad,
all that we feel is sad,
but when with friends,
it all gets smashed..........
oh,here we are so close
so dear to one and all,
in the is la petite world
here we wake from the dose
and feel away from remorse
among the people who have
life,with a big smile and a hug,
we chat and write like all
among us,it is between us,
the friends.we the
people of great minds,
it is among us the friends.
sa re ga ma pa....
what voices speak,
what we share in common
oh,la in this small space
the we live, life is full of fun.
It is for the sake of joy
it is what we are.
we cook from our cauldrons
everything so modern.
it is among us,it is between
us the friends.
da ne sa.......
in the noon till mid night
singing and dacing
all through day light
oh,yonder we swing
here and there,it
is for all thats between us,
among us the friends.
sa ne da pa ma...
everyone is special
everyone is with views
everything we share is a little clue.
everywhere we go,we shall spread,
we are the minds which think alike
we all have a heart and mind
that we share with everyone alike.
it is never too late,
lets be together for ever
come lets stay and share
for it is with us ,let us inspire
and create a world,let us
be united in mission and come
let the world see us as one.
sa ne da pa sa ne da pa.....
ma ga re sa.......
and here is a song for you all,and i guess this is the first time classical karnatic is seen in this blog:-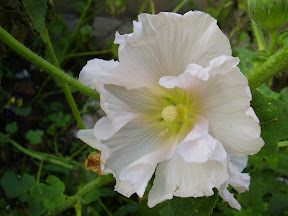 and let us be like this flower,plain,simple and beautiful.
HAPPY FRIENDSHIP DAY FRIENDS !!!!